2018 marked the 40th anniversary of China's reform and opening up, and with it, the country achieved new progress in regards to opening up, new results thanks to policies and reform, and further improvement to the livelihood of its citizens. At the end of this year, let's review the top 10 news stories that have defined China in 2018.
1. Constitutional amendment
The first session of the 13th National People's Congress passed the Amendment to the Constitution of the People's Republic of China on March 11, 2018.
The Amendment enshrined Xi Jinping Thought on Socialism with Chinese Characteristics for a New Era into the Constitution.
It was the fifth time that China has amended the Constitution since its implementation in 1982.
2. Conference celebrating the 40th anniversary of reform and opening up
A conference marking the 40th anniversary of reform and opening up was held on Dec. 18. It awarded 100 Chinese comrades for their extraordinary performance as well as ten foreigners with the China Reform Friendship Medal.
President Xi Jinping stressed at the conference that the past 40 years eloquently prove that the reform and opening-up is an important way for the Party and the people to stride ahead to catch up with the times, the only path to uphold and develop socialism with Chinese characteristics, a game-changing move in making China what it is today, and a game-changing move for us to achieve China's two centenary goals and its great national rejuvenation. He also pointed out that turning China into a great modern socialist country and achieving national rejuvenation is like a relay race, in which the baton is passed down from generation to generation. Every generation must strive for a good score for the sake of future generations.
3. Party and State Council institutional reform
China issued plans for deepening Party and State Council institutional reform in March followed by the establishment of the National Supervision Commission.
It is significant in upholding Party leadership, improving institutional efficiency, and modernizing China's system and capacity of national governance.
By the end of November, plans for institutional reform of 31 provinces, autonomous regions and municipalities had been approved by the Central Committee of the Communist Party of China and the State Council.
4. First China International Import Expo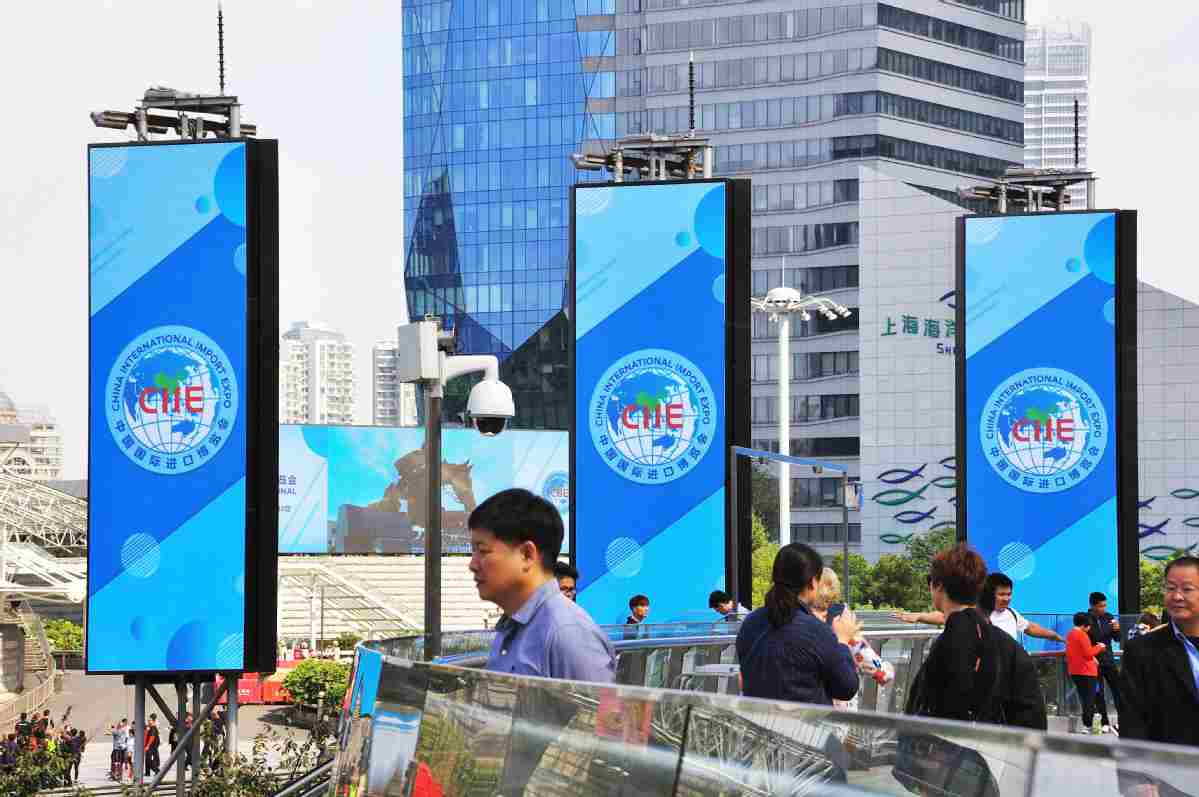 The first China International Import Expo with the theme of "New Era, Shared Future" was held from Nov. 5 to 10 in Shanghai.
At the opening ceremony, President Xi Jinping announced that China would expand a new section of Shanghai's pilot free trade zone, launch a science and technology innovation board at the Shanghai Stock Exchange and experiment with a registration system for listed companies, and make the integrated development of the Yangtze River Delta region a national strategy.
Covering an area of 300,000 square meters, the expo attracted over 3,600 companies and 400,000 buyers from 172 countries, regions and international organizations, with the value of agreed deals totaling over $57.83 billion.
5. Symposium on private enterprises
During a symposium on private economy held on Nov. 1, President Xi Jinping said that China would support and guide the non-public sector to develop on a broader stage.
Xi, also the General Secretary of the Communist Party of China and Chairman of the Central Military Commission, stressed that the non-public sector's status and function in the country's economic and social development have not changed. The principle and policies to unswervingly encourage, support and guide the development of the non-public sector have not changed, and the principles and procedures to provide a sound environment and more opportunities to the sector have not changed either.
He proposed policies and measures in six aspects to inject greater impetus to the development of private enterprises.
6. National Conference on Environmental Protection
Chinese President Xi Jinping called for a win in the fight against pollution and pushed ecological civilization to a new level during a conference held from May 18 to 19.
Xi, also General Secretary of the Communist Party of China and Chairman of the Central Military Commission, put forward fundamental principles that must be followed and demanded joint efforts for the building of a beautiful China.
7. Hainan Free Trade Zone
The CPC Central Committee and the State Council issued guiding opinions on supporting Hainan in comprehensively deepening reform and opening up on April 14, taking further steps in high-level opening up. Hainan was granted more autonomy to build itself into a free trade port carrying Chinese characteristics in line with its own conditions.
8. Hong Kong-Zhuhai-Macao Bridge opens to traffic
The Hong Kong-Zhuhai-Macao Bridge, the world's longest sea bridge, officially began service on Oct. 24.
The 55 km-long bridge links China's Hong Kong Special Administrative Region (SAR), Zhuhai city of Guangdong Province and Macao SAR. It is the first large-scale infrastructure project jointly developed by Guangdong Province, Hong Kong SAR, and Macao SAR under the principle of "one country, two systems."
It serves as a strategic transportation hub linking the west and east of Guangdong-Hong Kong-Macao Greater Bay Area.
9. Chang'e-4 lunar probe launched
China's Chang'e-4 lunar probe blasted off from the Xichang Satellite Launch Center in southwest China's Sichuan Province at 2:23 a.m. on Dec. 8, starting a new journey for China's lunar exploration. The probe is expected to make the first-ever soft landing on the dark side of the moon. In addition, it will set up a communication link between the earth and the moon's far side through the relay satellite "Queqiao" that China launched previously.
10. Minimum income tax threshold raised
China's top legislature adopted an amendment to the Individual Income Tax Law on Aug. 31, raising the minimum threshold for paying personal income tax to 5,000 yuan per month. It was the seventh amendment to the law since it was passed in 1980, with the last revision made seven years ago.
It has reduced tax burden for all taxpayers, especially low- and middle-income earners. The newly amended individual income tax law will increase people's income and their consumption power.