China's smart elderly care industry was worth nearly 3.2 trillion yuan in 2019, with a compound annual growth rate of over 18 percent in the past three years.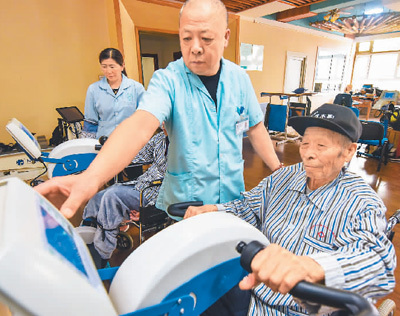 (Photo/Xinhua)
It is predicted that the industry will exceed 4 trillion yuan in 2020.
As one important measure to tackle the issue of an aging population, smart elderly care providers aim to employ new technologies, such as AI, big data, cloud computing and the Internet of Things, to provide services for the elderly.
To this end, China has strived to build an information-based system that uses technologies, including remote control, real-time location, and information interaction, to meet the needs of senior citizens.