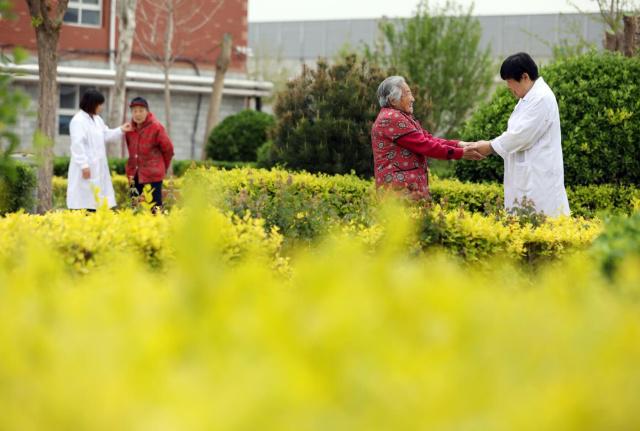 (Photo/Xinhua)
There were less than half a million elderly care professionals in China in 2017, while only 20,000 of those were certified, according to a report from Beijing Normal University (BNU), China Youth Daily reported on June 3.
That number was far from meeting the demand among the country's elderly population. With nearly 41 million disabled or semi-disabled senior citizens, the country should have at least 13 million elderly nursing staff according to international standards, the same report indicated.
The lack of colleges with a major in elderly care, inadequate social acceptance of the profession and low salary of about 4,000 to 5,000 yuan ($579 to 724) have led to a failure in attracting more people into this field.
The priority is to develop the elderly care service industry so that more young people look at care as a viable career option. Government support plays a significant role in the early stages of industry development, according to an industry insider.
In the 2019 government work report, Premier Li Keqiang pledged that the country would provide support to institutions offering services in communities, such as day care, rehabilitation, assisted meals and assisted mobility, using measures like tax reductions, fee cuts and exemptions, funding support, and reduced charges for water, electricity, gas and heating.