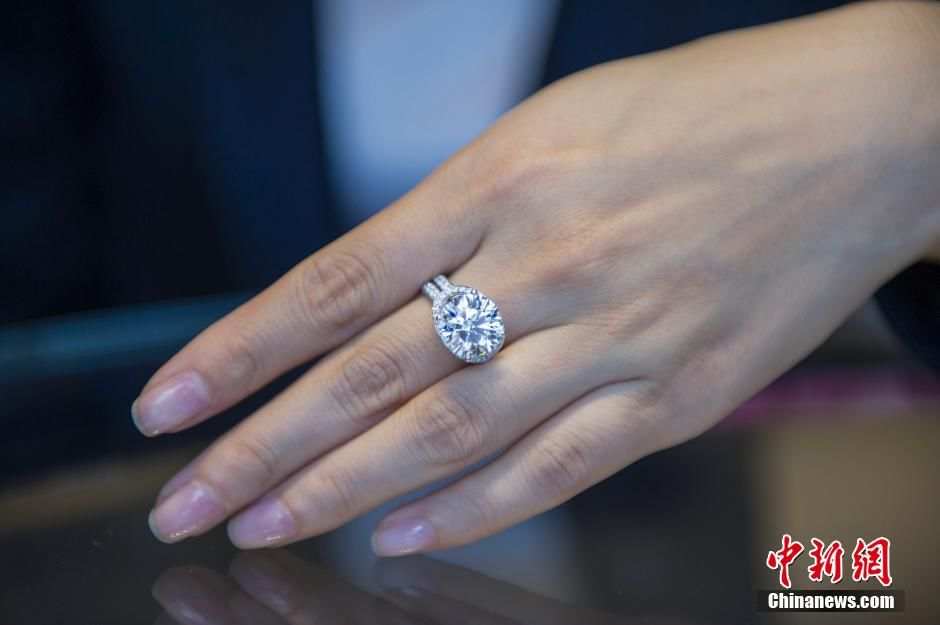 (Chinanews.com/Luo Yunfei)
With Spring Festival approaching, various platforms that provide rentals have seen a massive increase in orders, as more Chinese people prefer to rent rather than buy luxuries, including cars and drones, over the holiday period, Chinanews.com reported on Jan. 28.
Since young people don't want to be annoyed with personal questions such as "how much do you earn", "do you have a girlfriend/boyfriend", or "have you bought a house/car", many choose to rent luxuries to take to various gatherings during the holiday as a way to avoid unwanted remarks.
To meet the surging needs of young people during Spring Festival, various rental platforms such as Tanwu, SharePlay, and rrzuji.com provide consumers with a variety of products like watches, luxury handbags, game consoles, jewelry, and the latest iPhone.
Rentals for the Spring Festival holiday period have grown by over 100 percent year-on-year, according to credit firm Zhima Credit. Meanwhile, Zhou Xiaodong, founder of the Tanwu app, disclosed that order volume on Tanwu has increased by more than 200 percent compared with the same period last year.
Drones, game consoles, and cameras are the top three most popular categories on Tanwu, according to Zhou.
"I will have many class reunions and family reunions to attend during the Spring Festival, so I need a decent handbag. However, I think it's unnecessary to buy one, as I don't have many occasions to use it," said a woman surnamed Liu, who has a white collar job in Shanghai. Liu has rented a handbag worth 20,000 yuan (about $2,968.55) for the Spring Festival.
Besides casual luxuries, car rentals are also popular during the Spring Festival, as it's economical and practical for people who already own cars as well as those who cannot afford to buy one yet.
Renting a car can make people feel good about themselves in front of others, and can also solve the problem for those who cannot buy a train ticket during the travel rush. For those who do already own a car, renting a car can save their vehicle from wear and tear during the long trip.
Statistics from Chinese car rental platform dafang24.com indicate that over 60 percent of users booked cars for this year's Spring Festival at least ten days in advance, while 30 percent of users reserved a vehicle one month ahead of schedule.
Another car rental platform zuzuche.com has witnessed reservations rise by three times in the last year.
Consumers favor spacious and comfortable medium-and-large-sized SUVs and MPVs on both dafang24.com and zuzuche.com.
Renting rather than buying is regarded as a new type of rational consumption and a more environmentally friendly lifestyle.
The 2019 New Renting Economy Report released on Jan. 15 by SIFL Institute, a non-profit research institute based in Shanghai, found that the consumption structure of Chinese people is transforming from subsistence consumption into quality-oriented consumption, while the new rental economy, one that advocates right of use rather than ownership, has moved into a fast lane of development.
Besides the people who enjoy renting things for special occasions, many people rent items to test before they buy.
"I admit that I always buy things on impulse. I've bought many branded handbags and shoes just because they were 'new arrivals', but most of them failed to keep my interest," said Zhou Qingqing, a middle-level manager of a financial company in Shanghai, who now chooses to rent products to see how much she likes them before she actually buys them.
With the improvement in the consumption ability of Chinese people, their demand for higher quality products is growing, explained Fu Weigang, executive president of SIFL Institute, noting that since high quality usually means high price, renting instead of buying is helpful in making rational purchase decisions and thus avoiding waste.