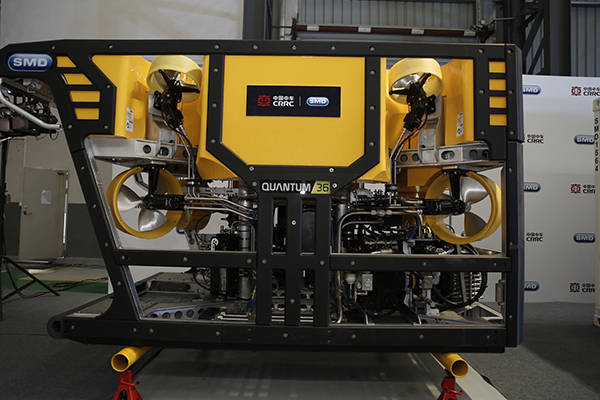 (photo: the paper.cn)
China's most powerful remotely operated underwater vehicle (ROV) rolled off the production line of the country's rolling stock manufacturer CRRC Corporation Limited on Tuesday.
It's the first piece of deep-sea equipment manufactured by CRRC after its acquisition of the U.K. manufacturer Soil Machine Dynamics Ltd (SMD) in 2015.
The submersible is able to dive 3,000 meters under water and lift up to four tons.
The work-class ROV is expected to largely improve China's capability in marine salvage and underwater construction.
According to Yan Yun, deputy manager of SMD Shanghai, a subsidiary of the CRRC, the newly released ROV can be operated from the control room through real-time imaging. In addition, the machine is extremely accurate, with the ability to pick up a needle while in the water.
It is China's first commercial deep-sea robot, and will be mass produced in the future, said Chen Jian, vice president of the CRRC Zhuzhou Institute.