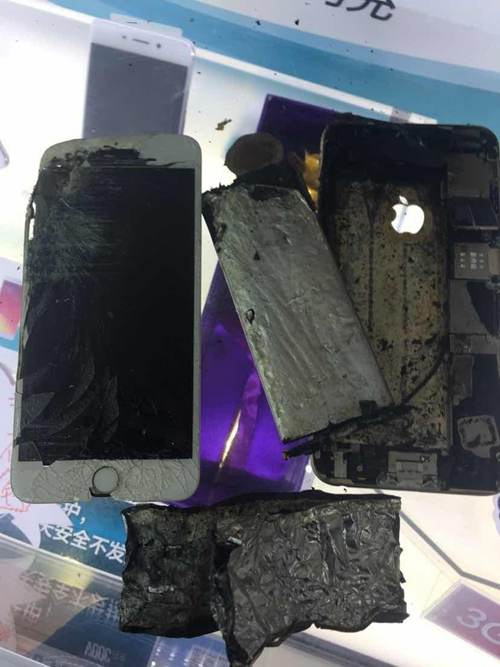 The photo provided by Chen
The Shanghai Consumer Council (SCC) received eight complaints from consumers reporting iPhones exploding under normal usage from Sept. 1 to Nov. 30, 2016. So far, no third-party authority has explained the cause of these complaints.
The iPhone 6 Plus belonging to a woman surnamed Chen exploded on Aug. 31 while she was in the car. Fortunately, she was able to throw the device out of the vehicle before sustaining any injuries. Later, Apple rejected Chen's application for compensation, claiming that the explosion was caused by extenuating circumstances.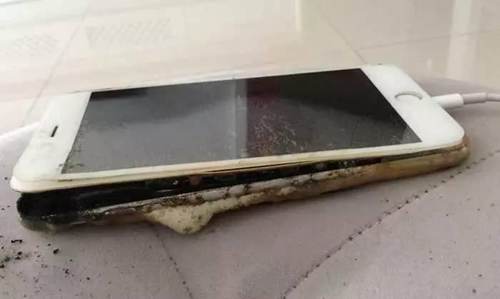 The photo provided by Liu
Another woman, surnamed Liu, had a similar experience. Her iPhone 6 Plus exploded while she was charging it. The phone case melted, and the explosion almost set her house on fire. After mediation by SCC, Apple agreed to replace the devices of all eight consumers. However, the company has not given a statement on the cause of these incidents.
Wang Dong, a senior manager of SCC, said that Apple must adopt the right attitude when it comes to Chinese consumers' rights. He believes Apple should inform consumers about the cause of their phones' malfunctions after the devices are replaced.
Legal experts argue that Apple is obliged to solve the problems for consumers, since it establishes a contractual relationship with consumers whenever Apple products are sold. SCC may file a lawsuit against Apple if the latter fails to offer a satisfactory response.